Your WordPress Workforce
Get access to the same award-winning, highly competent WordPress Developers and UK based project managers that are behind our success. Starting at £20 an hour!
We work under strict NDA's as an extension of your own team and we're only ever a Slack, chat, email or call away!
Schedule a 15 minute call today!
Now you can grow much faster than hiring or training your web developers and designers, while reducing your overall costs by 30-40%.
By utilizing our on-demand Plug & Play workforce you can stay on top of the ever evolving digitial landscape. We take care of the delivery so you can focus on growing your business.
Your Own Dedicated Team
All of our white label work is managed in the UK. Well-versed with industry best practices in web and app development we ensure the highest standards of project delivery even on your specific code conventions and boilerplates.
The True Partnership Experience
Our motto is to develop a strong strategic partnership with you through all stages of growth. We know the importance of reliable partnerships in the success of your business. Being engineers and entrepreneurs ourselves, we are mindful of both your business and technical challenges and will work with you to overcome them.
Our Code, Your Label
In a white labeling relationship, we work as an extension to your team under strict NDA's and don't expect any credit. Our developers can integrate seamlessly with your existing ecosystem of client communication and project management tools.
Test our coding skills risk-free
We feel blessed to have an amazing team of software engineers who we can count on for reliability and results. We are so confident that you will love working with us, we would even do a test project for free.
Plug & Play WordPress White Labeling 
Your own UK team
We quality check and manage all development work from the UK with a dedicated team of engineers and project managers. All of our UK staff have UK agency experience so we understand the level of quality that our clients expect from us. With our unique business model are are able to offer this at a competitive rate that you will find hard to beat. This is a unique part of our service that you won't find anywhere else.
The Fluid Workforce
We have spent years perfecting the "Fluid Workforce" business model. We have access to a wide range of experienced and qualified engineers and designers and specialise in offering dedicated teams of these resources to businesses with ongoing requirements. We can contract and expand your dedicated team, so you never need to worry about taking on additional new work or paying for resources you're not using.
Web Development
Our team will help you build smart and professional WordPress sites that address your specific requirements. We guarantee that our WordPress sites will make a great impression on your internet traffic across mobile devices, PCs and big screens. Our developers can proficiently translate your vision and brand tone with agile development methodologies and deliver WordPress apps personalised for your business.
Enterprise WordPress Development
Our team of WordPress developers are adept at creating secure, scalable and fast-loading enterprise applications that offer cutting edge user experiences. We'll help you build result-oriented sites that help you capture your internet traffic and nudge them all through your conversion funnel right up to the buying stage.
Bespoke API Development
If you have API development requirements of any complexity level, our developers are well qualified to deliver them. We offer capabilities to integrate your website with third-party tools and systems, like Google Maps, Google Analytics, MailChimp, and more, through APIs.
Website Migration
WordPress website migrations can be tricky. Our developers are experts at managing migrations in a manner that ensures zero loss of important information. We ensure that each and every content, theme, setting and plug-in is transferred hassle-free.
Consulting and Analysis
Given our deep and vast expertise in WordPress website development we are in a position to advise you on strategies and best practices for your WordPress projects. We start with evaluating your specific business requirements and provide you with tailormade solutions.
Customised Plug-ins
Altering the core WP code can be damaging. Our developers have the knowhow to alter the core functions of the code without altering the code itself. This allows a great degree of customisation even in plug-ins.
Design to WordPress
Our developers have the advanced skillset required to take your PSD, Adobe XD or Sketch designs and convert them into your own unique WordPress theme. We use front-end best practices for coding your designs into a fully-featured, easy to load, responsive web design flowing seamlessly between different screen sizes.
Performance and Security
We adhere to and implement state-of-the-art cyber security practices to prevent your WordPress websites from external threats and malware attacks. Our developers are talented security professionals well-versed with the latest trends and tricks to restrict threats and potential hacks.
Support and Maintenance
Once you've chosen SOtechnology to partner with you on your WordPress projects you can completely offload regular site maintenance, new developments and updates to us and rely on us for uninterrupted support as you'd expect from in-house teams.
We combine our UK based project management with our Plug & Play workforce of agile engineers and designers to offer you a low-cost white-labelling solution.
Fixed Bid Projects
This model is ideal if your project has a predictable time-line and a pre-defined scope like a new website build. We can work on these projects from conception and specification through to completion, including bespoke design work, or we can work on parts of a project.
Dedicated Developers
This is our most popular pricing model with our agency partners. You get your own full-time dedicated developer or a whole team of resources, who stay constantly aligned to your pace of work, priorities and requirements even as they change, just like your own workforce would operate. This is where we utilise our proven Plug & Play workforce model, with team sizes as small as 1 or as large as you need, contracting and expanding as required.
Retained Partnership
Another popular model with growing e-commerce businesses that need new features, maintenance and general upkeep, but cant afford to hire and retain a full-time multidisciplinary team of designers, developers and other experts. Using a monthly retainer for a pre-determined block of hours you can keep yourself ready for change.
Consulting & Training
Whether you're evaluating your proposition, looking for expert advice or need help putting together a comprehensive roadmap for the future – The SOtech team are here to help with their diverse knowledge and experience. Get in touch with us today to book a session for discover or advice.
Easy to choose pricing models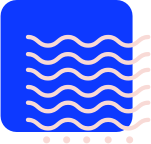 Get a Fixed Price Quote
Starting from £20/hour
We'll provide a fully signed NDA for your project confidentially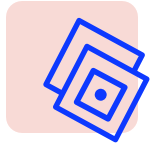 Hire a Dedicated Developer
Starting from £2400/month
8 hrs/day – 160 hrs/month. Monthly rolling contract. 25% savings over Fixed Price projects.
SAVE 25%
Start-ups
We offer end-to-end product management for your start-up, helping you at every stage of the entrepreneurial journey – from crafting your idea, through design and development, up to product launch and scaling your business.
Small and mid-sized business
As a Small and Mid-Sized business your primary focus is going to be scaling the product. Our dedicated teams are well quipped to aid you through the process of product scaling, designing and handling new features and maintenance giving you strategic inputs throughout.
Enterprise
If you are an enterprise client you will be result-oriented with a keen eye on P&L. Our partnership with you will be focussed on cost cutting and sales growth. At this stage of your business our experts will give you cutting edge process automation along with sharp business insight needed to grow to the next level.
Software Companies
We are here to address the single largest pain point of software clients i.e. sourcing talent. Our developer teams will act as seamless extensions to your in-house resources who will own your vision and contribute towards your business goals.
So
Steven Oddy, CEO Specialism - Magento, Laravel, Wordpress.
Mp
Mark Purdy, Managing Director Specialism - Magento, Laravel, Wordpress.
Rb
Richard Burch, Creative Director Specialism - Magento, Laravel, Wordpress.
Sg
Stephen Gray, Senior Developer Specialism - Magento, Laravel, Wordpress.
By far the best team I've ever worked with. They truly understood what I was going for and completely nailed it! I would highly recommend them.
SOtechnology white labeles all overflowing work from Aura's agency. They are a leading London agency with an impressive portfolio. Sometimes they reach the limits of their inhouse capacity and they work with us in synergy. They have grown to love and trust our team and we are invested in their success.
Aura Brookes - Agency Owner
I'm wondering why I never contacted these guys sooner! Seriously, they all have commendable talent in their respective fields and the perfect outsourcing partners. Thanks for an amazing experience!
We met Jack at a business accelerator when he was in early stages of growing his agency and constantly torn between finding work and finding talent to do the work. Partnering with SOtechnology, Jack was able to outsource all their work to us for delivery and as a result he has been able to focus on his customer relationships. Because of this synergy and spared focus, Jack's agency has seen rapid growth over the last 4 years.
Jack - Agency Owner
Speak to us about a project
Get custom solutions, recommendations, resumes, or, estimates. Confidentiality & same day response guaranteed!
info@sotechnology.co.uk