Open source B2C and B2B eCommerce platform used by over 250,000 merchants worldwide, with both free (open source) and subscription (Commerce) licences available. One of the most powerful, feature rich platforms on the market.
The best eCommerce platform for its features, support and security
Page Builder and Content Staging
No longer do you have to be reliant on your development partner to create new pages of content. With Magento's Page Builder features you can drag and drop Images, Videos, Text Blocks, Columns, Carousels and product cards – all without having to touch a single piece of code. You can also preview your changes easily and schedule a day and time when you want it to go live.
Promotions and Pricing
Easily set your own promotions either at product and category level or by use of discount codes. All promotions can be specific to stores, categories, customer segments or products allowing for truly unlimited flexibility in what you can achieve. Magento also allows for automated emails and reminders for abandoned carts, alongside personalised shopping experiences with advanced segmentation and targeting. There really isn't another eCommerce platform with these features ready to use straight out the box.
Site Management and SEO
From a single admin you can manage multiple websites and stores with huge flexibility in setting configurations specific to certain markets like shipping, taxes and product visibility. There are multiple reports you can run straight from the admin to understand best sellers, top searched products, Wishlist usage or newsletter sign-ups. All pages within the admin allow for full control of URL and URL rewrites and automatic Google sitemap creation.
Products and Catalog Management
Magento offers the most comprehensive suite of product options on the market, covering Simple, Configurable, Bundle, Grouped and Virtual products – meaning whatever you want to sell, it will be possible. Magento also has multi-warehouse inventory so a single product can see stock from your warehouse, your shops or a second warehouse oversees – this means your potential for capturing customers is higher with better availability. The entire catalog of products also allows for mass updates of information, so even if you have 10,000+ products you can still merchandise and edit data with ease.
We create beautiful shopping experiences through clear strategy, design & UX
Discovery Session
Led by our Managing Director, Mark Purdy, our discovery workshops are based on his tried and tested method of covering all angles of a business proposition. For any full Design and Build project we do, we always include at least one Discovery and Strategy session in the project plan. This often raises many conversations about features and functions that maybe weren't thought about in the original brief. We also run these workshops as standalone sessions for business owners who have spent a little too long 'in' their business and want a fresh independent expert to analyse and drive a more exploratory review
User Stories & Personas
Before we start any design we will walk you through identifying and collating all of your types of customers in order to group them into what we call 'personas'. This process identifies up to 5 different customer journeys through your business and what those customers need in order to convert successfully.  This process is critical when scoping out new features as it is something to revert back to and ask yourself the question – 'which of my customer persona challenges does this solve?. It also allows us to get a feel for who we are designing the site for; what do they like? What do they need? How will they react to different content? All of this is critical to a successful design.
Wireframing & Prototyping
For most projects we start off with wireframing in order to agree information hierarchy without the distraction of colours / images / fonts and logos. This is a quick process and allows you to focus your attention on what are the most important messages throughout your website or app. We use Invision for sharing and collating feedback and can often make amendments immediately for screen share sessions to view options. The wireframing process also allows our development team to get an early start on build as the overall structure will be signed off before design begins.
Design, UX & UI
Creative isn't just visuals like it used to be (in the days of print and media). A critical element of the creative process now involves the micro interactions that happen. Does a button animate when hovered over? Do the images move as a user scrolls down a page? How will a page react if a user shrinks the window? There are hundreds of these questions we have to ask ourselves when preparing designs for the development team, again reiterating the importance of create and tech, design and development working together throughout a project. We love design, from Logos to fonts and Photography to CTA's, everything needs to work harmoniously for a seamless user experience.

The New Craftsman

Collingwood Lighting

Salvo 1968 - Italian Food Specialists
Web Development that's fit for purpose.
Whether you are looking to build a new site from scratch, or improve your existing site, we have the experience to support you
Magento Development
We take care of everything you can do with Magento, from site audits, simple tidy-ups, new work, performance optimisation, security, through to site rebuilds, large-scale custom ERP and system integrations OR anything else you want Magento to do! The likelihood is that we've already been there and done it – and can advise on the best route to take.
Integrations & Extensions
One the huge benefits of Magento is it's community and marketplace of extensions. The only caveat of this is that it can be a bit of a minefield as they are literally thousands of developers that have built products you can add into your system and sometimes sadly the quality of those extensions is not ideal. That's where our experience comes in, we can evaluate any extension before using it and will also make recommendations on whether an extension is even needed or if the same result can be achieved using Magento's native functionality.
Testing & QA
As we've said, we've been doing this a long time. Over the years we have optimised our own internal deployment processes and QA checks to ensure everything about your website is robust and fast. All of our Magento projects are headed up by Kevin Mace, Head of Development, who was one of the first fully qualified Magento2 developers in the UK and has been part of the Magento community for a number of years. Kevin only allows perfect code to make it past his QA and onto your live site so you know what your customers experience will be perfect.
Latest eCommerce Projects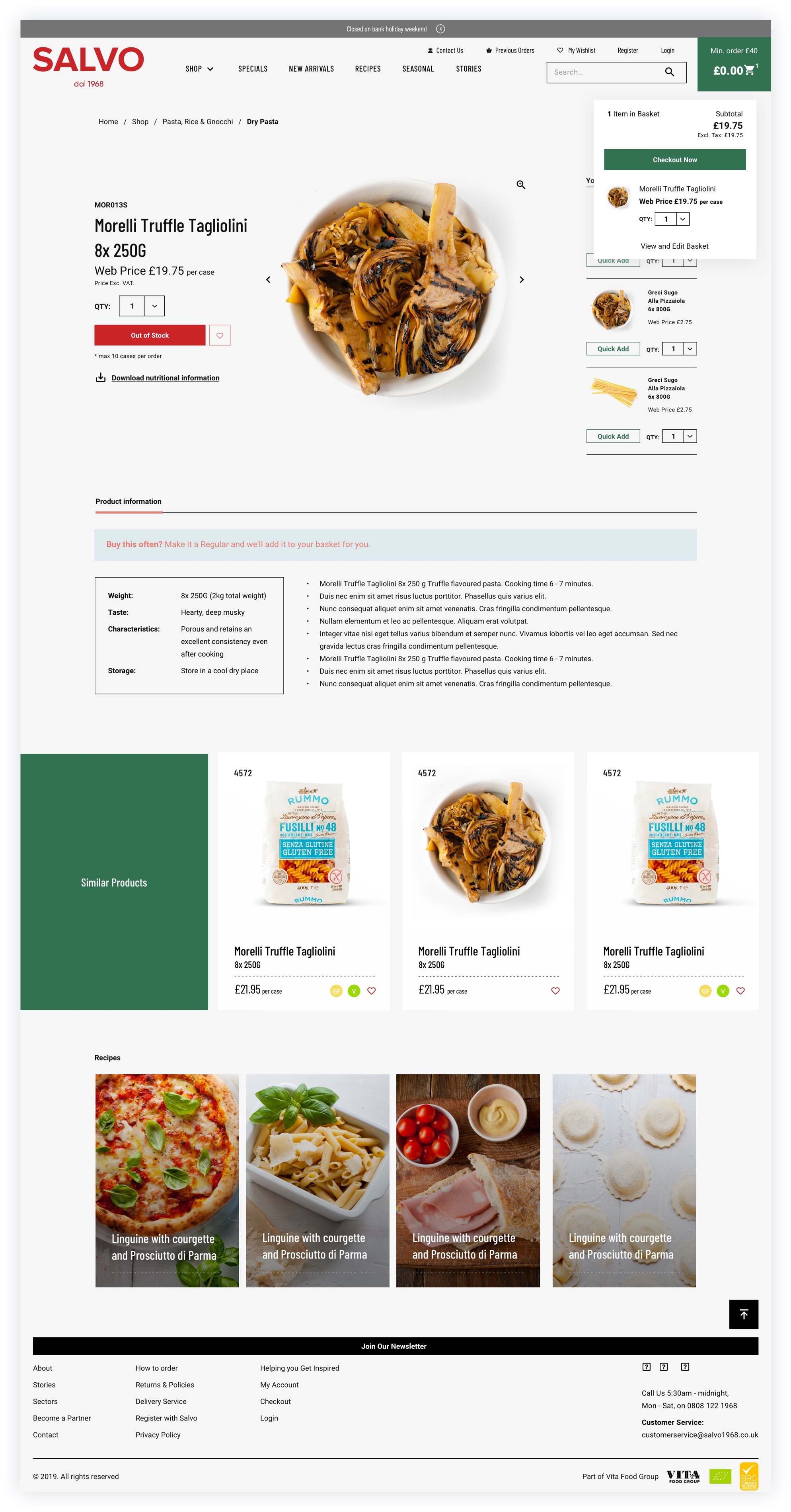 Salvo 1968 - Italian Food Specialists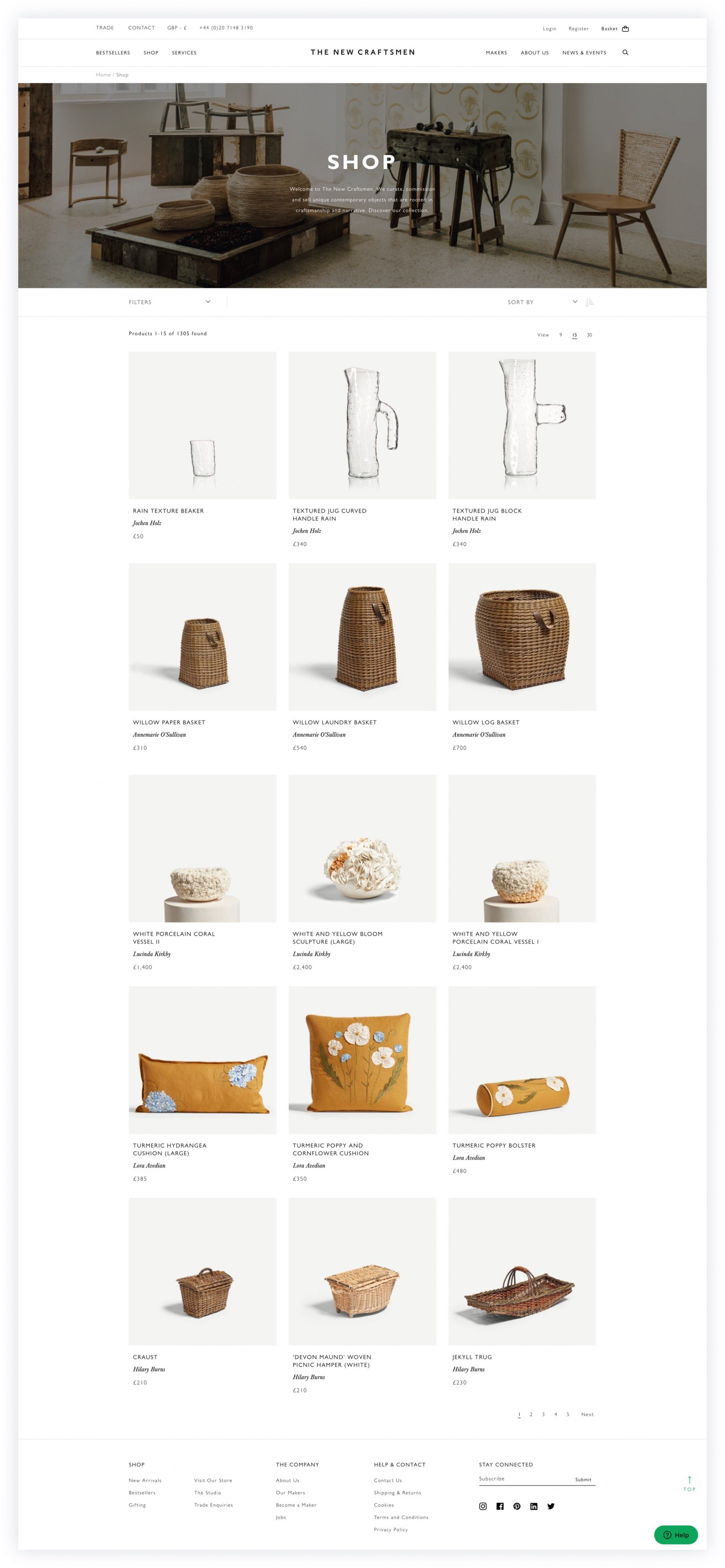 The New Craftsmen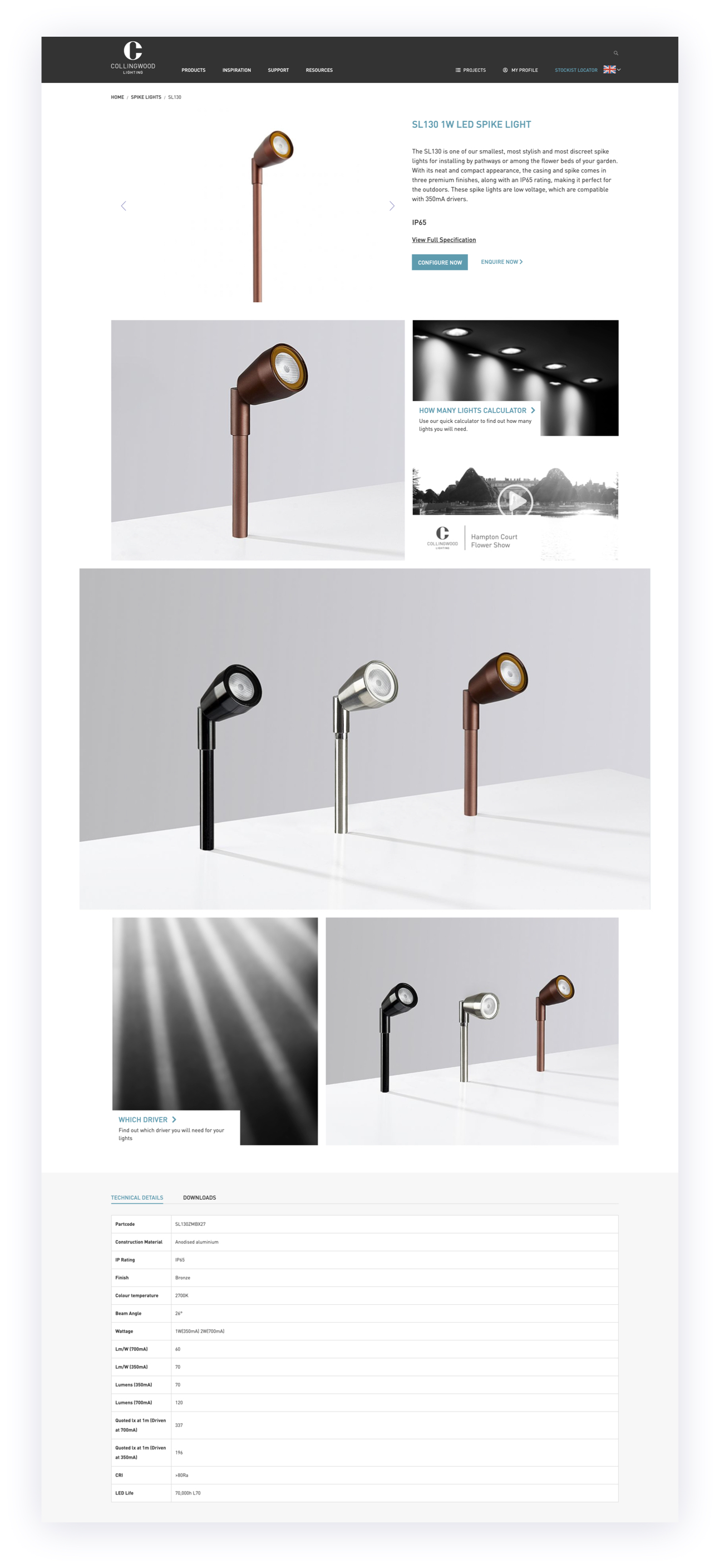 Collingwood Lighting
Book a Discovery Session
Our Discovery Sessions will give you:
"The Best 1-Day workshop I've ever attended"
Dan Priestley, CEO DENT